Island Food Night
Enjoy ISLAND FOOD NITE Every FRIDAY @ TERRACE CAFE
275SBD per person Contact Raj 7217972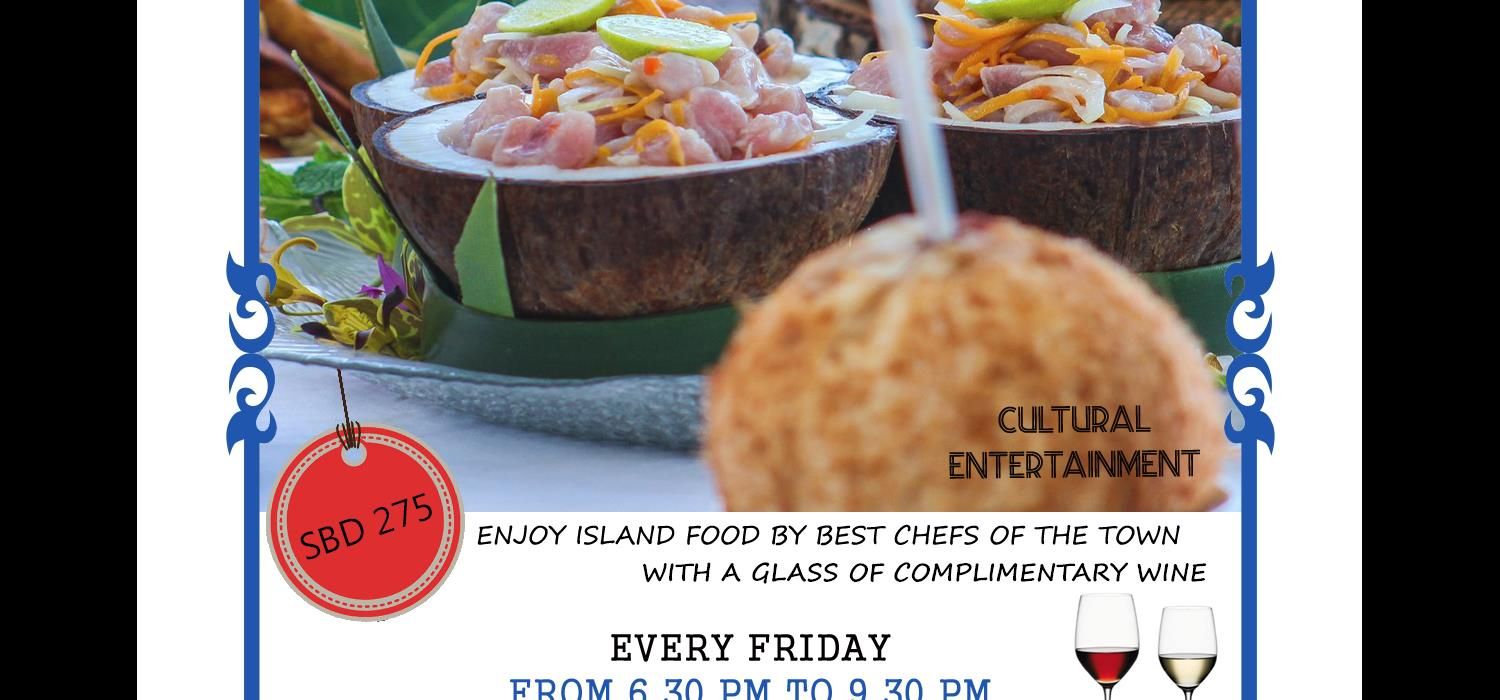 Here's what our guests have to say
The Heritage Park is an excellent location, right on the water front with great views and walking distance to many of the key locations around central...
Ron l
Thanks for the hospitality and professional service which made my stay in Solomon Islands most comfortable and enjoyable. I wish you continued prosperity...
Ban Ki-Moon
This was my first official trip in the Solomon Islands but was very pleasantly surprised with a month's stay at Heritage Park Hotel. We had sea views,...
Mudenchong
Great Place & great ambience What makes the Heritage Park hotel a very nice place to stay is not only the beautiful local architecture, the pool area...
Ananya V
A real pleasure and relaxing time. Will love to come back again.
Hon. Sprent Dabwido
READ MORE