Media Coverage
Heritage Park is fortunate to pick up blogger coverage, media & press coverage from around the world. Here are some articles on Heritage Park and our incredible restaurants, Terrace Cafe & Splash Grill & Bar. If you have a media enquiry, please contact: [email protected]
Heritage Park Hotel has been featured in the June 2020 edition of the Luxury Landings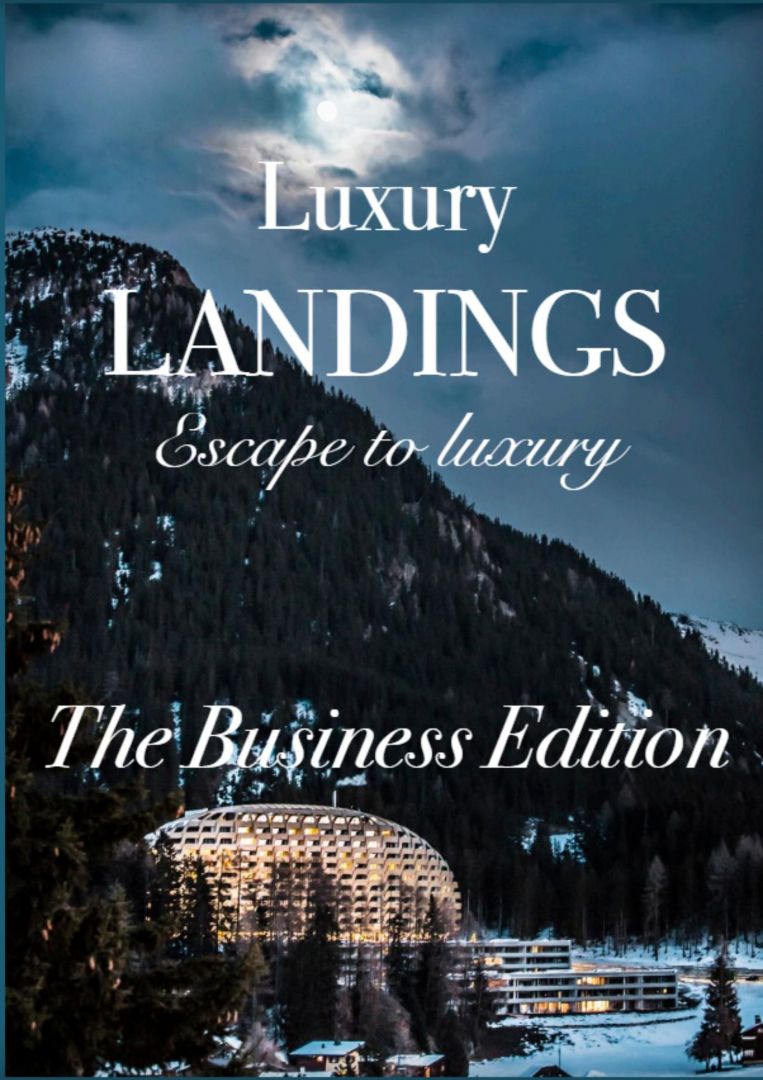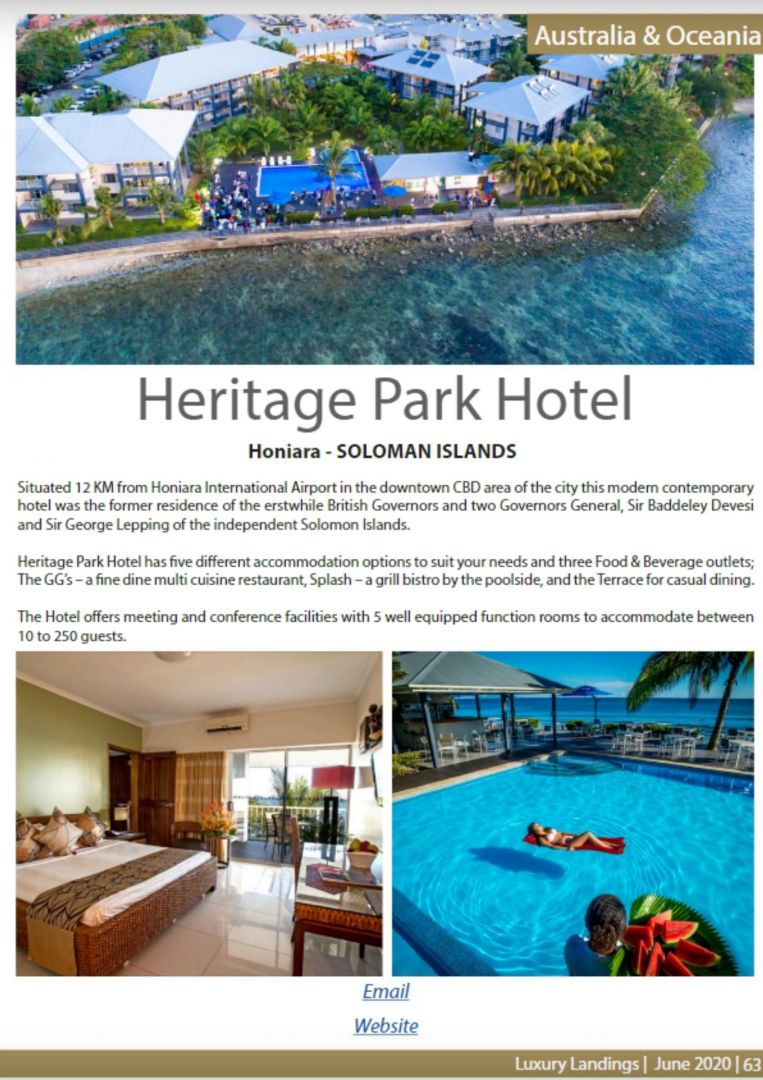 The Muse Awards 2020 statuette - a nod to perfection, celebrating excellence and wisdom. Muse statuette represents creativity and a crowning achievement to those who reach for the stars and transcend beyond the wildest imagination.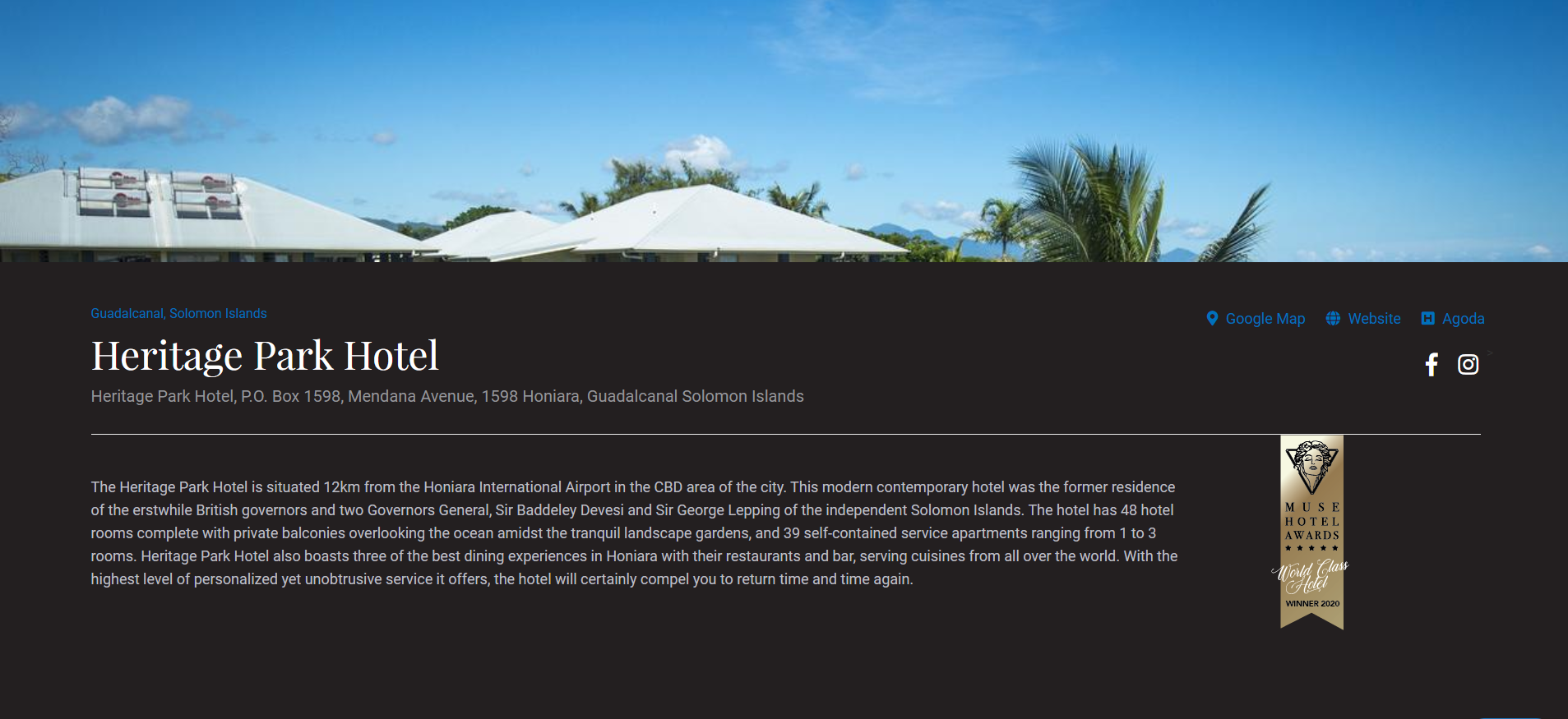 Here's what our guests have to say
We lived here for over 2 years in a fabulous 2 bedroom, 2 bathroom apartment! I cannot say enough how wonderful it was. The staff were all just amazing, the...
Angela l
Solomon islands was one my dreams.My stay in this hotel made my dream sweeter.First I'd like to thank the staff of the hotel.Very polite and the most...
Kamari, Greece
A real pleasure and relaxing time. Will love to come back again.
Hon. Sprent Dabwido
This was my first official trip in the Solomon Islands but was very pleasantly surprised with a month's stay at Heritage Park Hotel. We had sea views,...
Mudenchong
I stayed here for a few days in advance of my dive trip aboard the Bilikiki live aboard, in order to do the WW II tours. People were super nice, room was...
Dallas
READ MORE