Media Coverage
Heritage Park is fortunate to pick up blogger coverage, media & press coverage from around the world. Here are some articles on Heritage Park and our incredible restaurants, Terrace Cafe & Splash Grill & Bar. If you have a media enquiry, please contact: [email protected]
World Luxury Hotel Awards 2020 - Australia & Oceania Continent Winner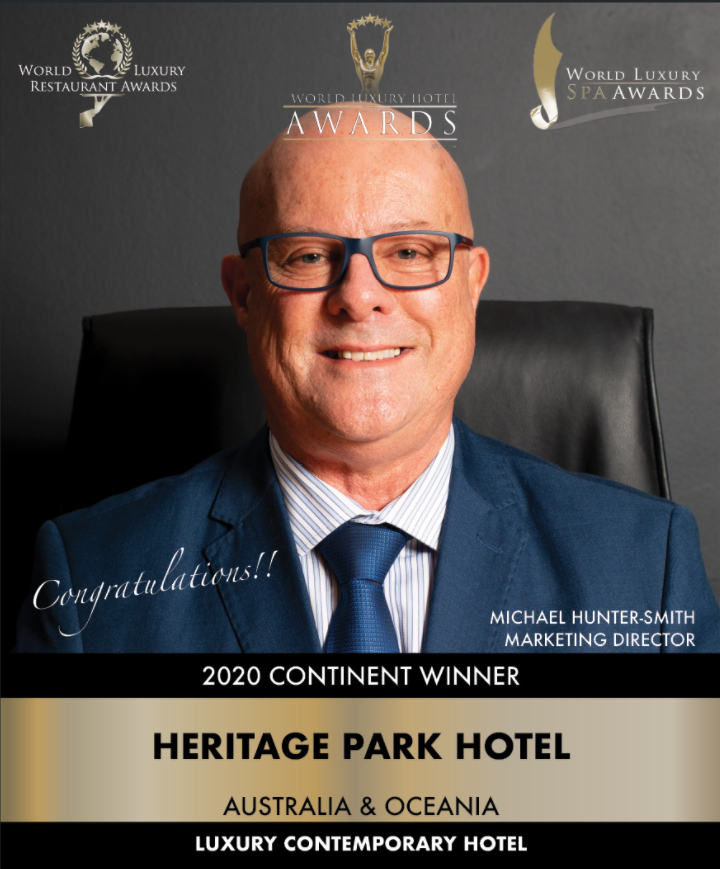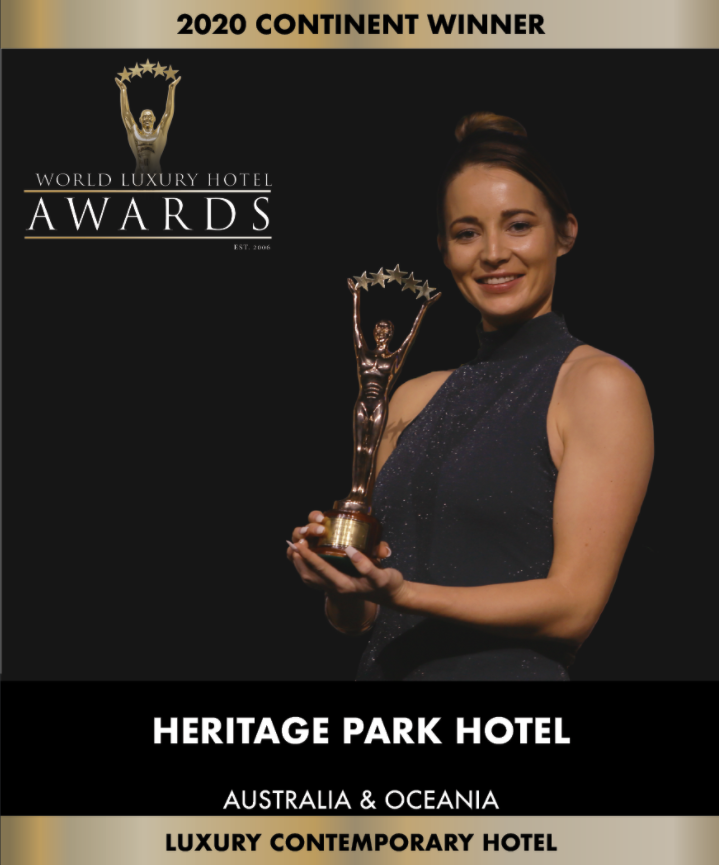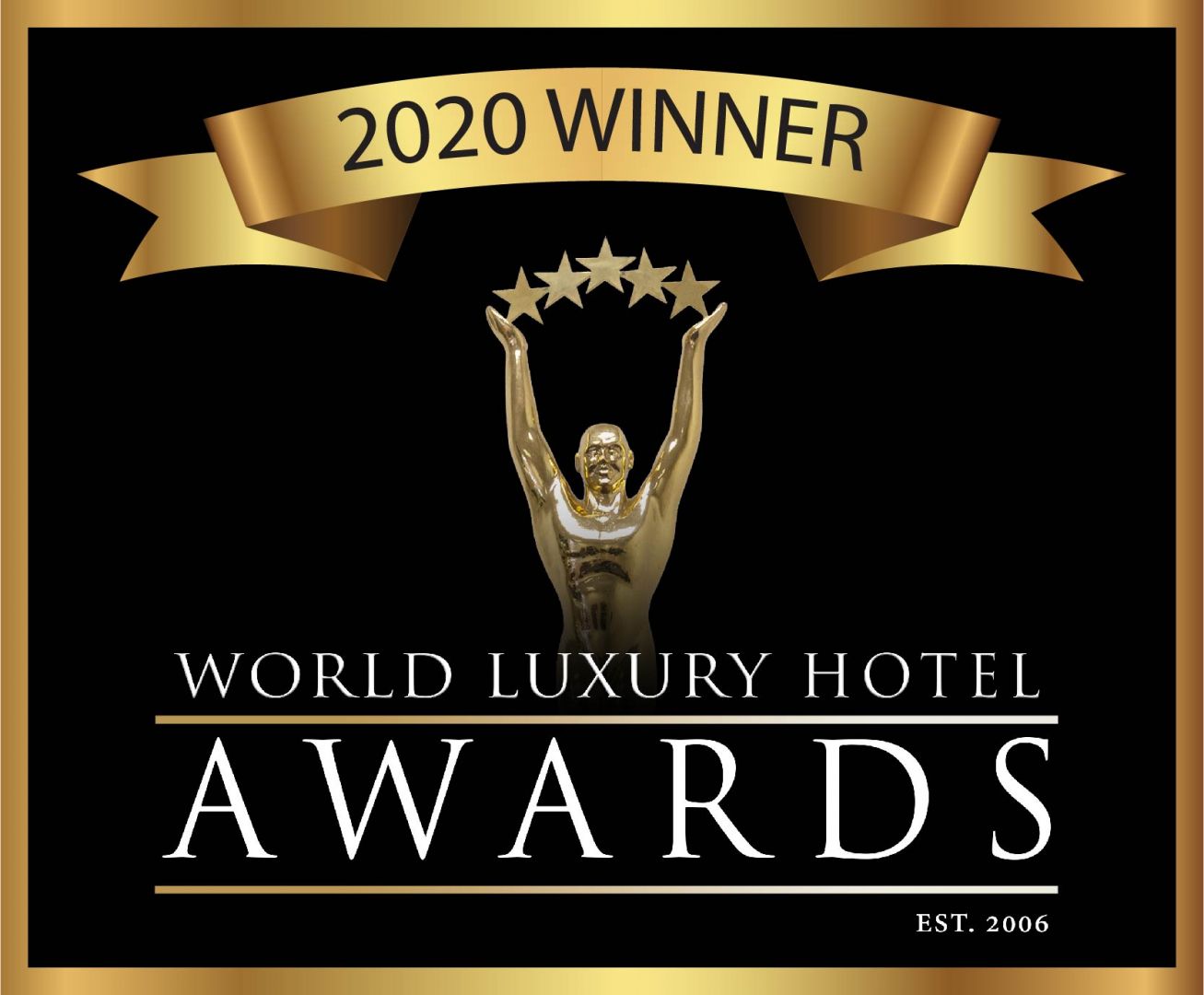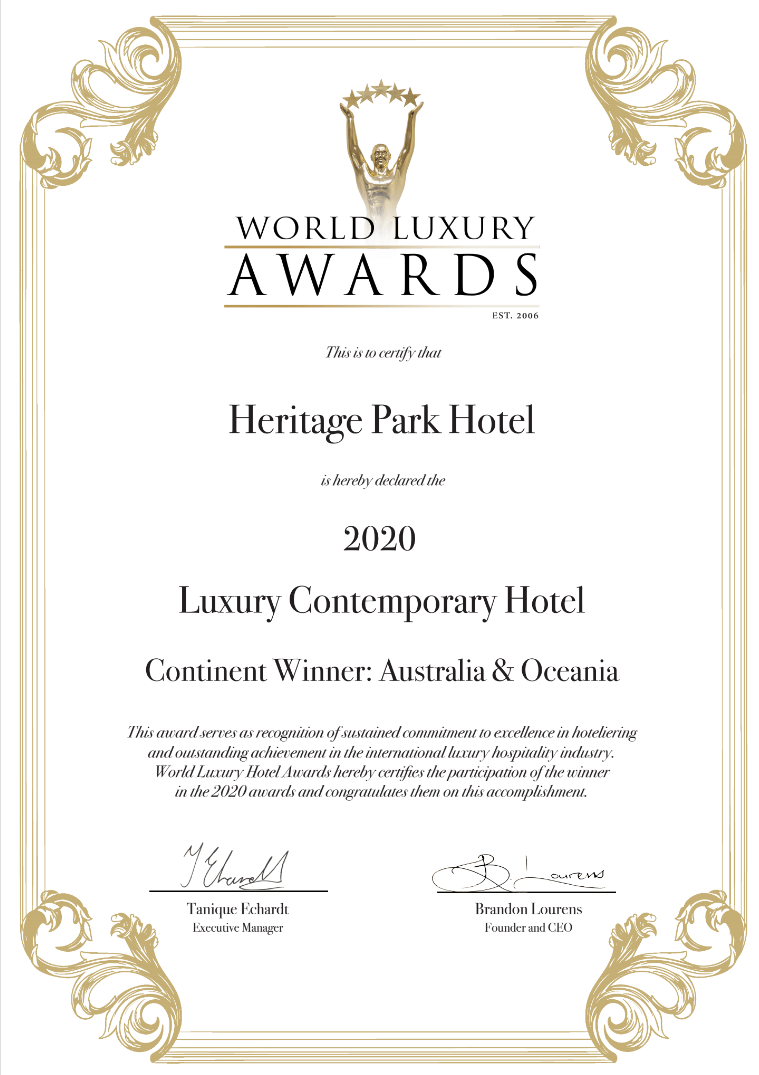 Heritage Park Hotel has been featured in the June 2020 edition of the Luxury Landings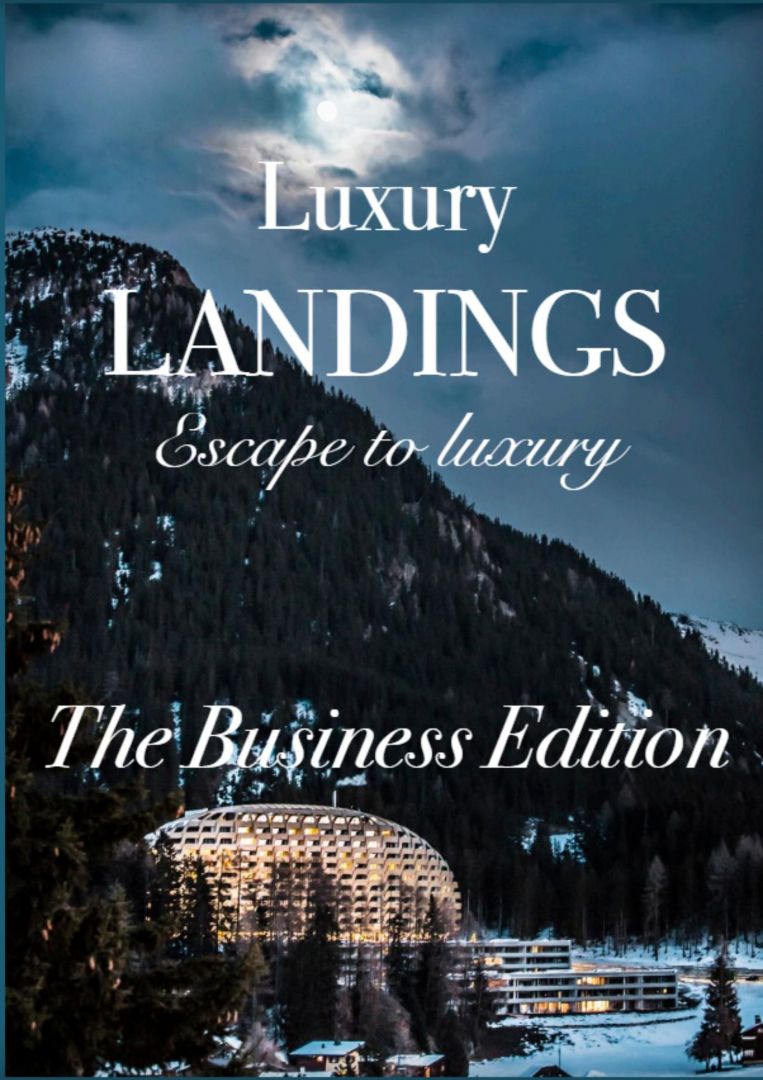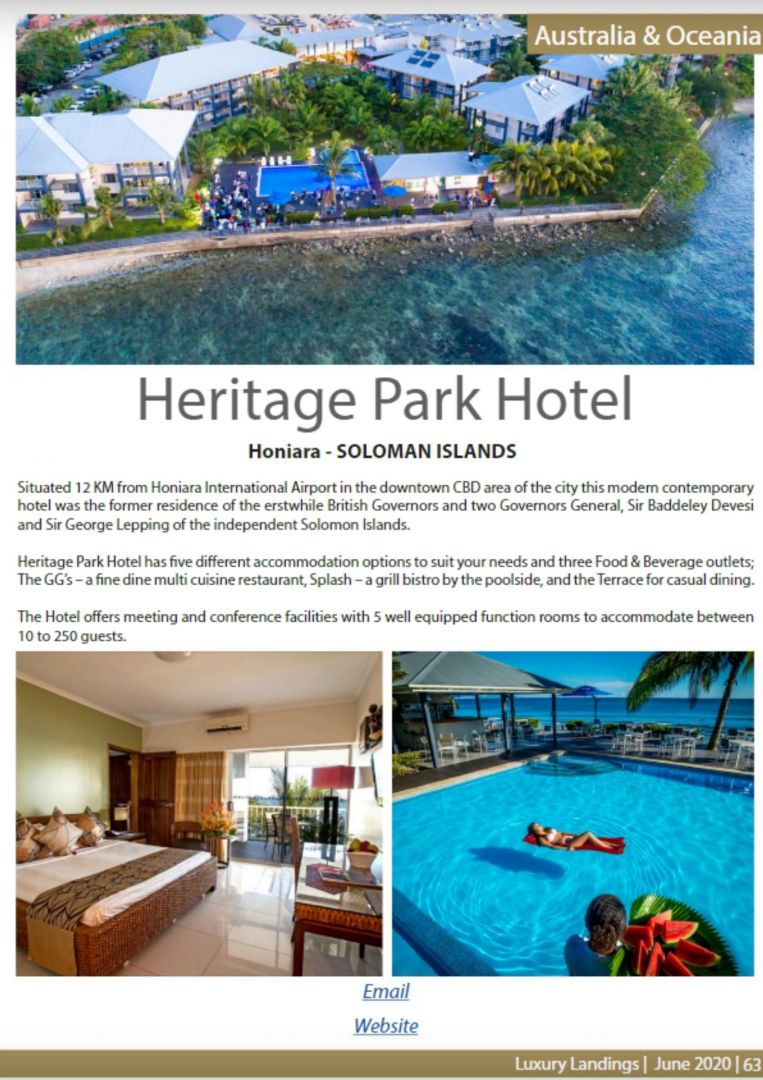 The Muse Awards 2020 statuette - a nod to perfection, celebrating excellence and wisdom. Muse statuette represents creativity and a crowning achievement to those who reach for the stars and transcend beyond the wildest imagination.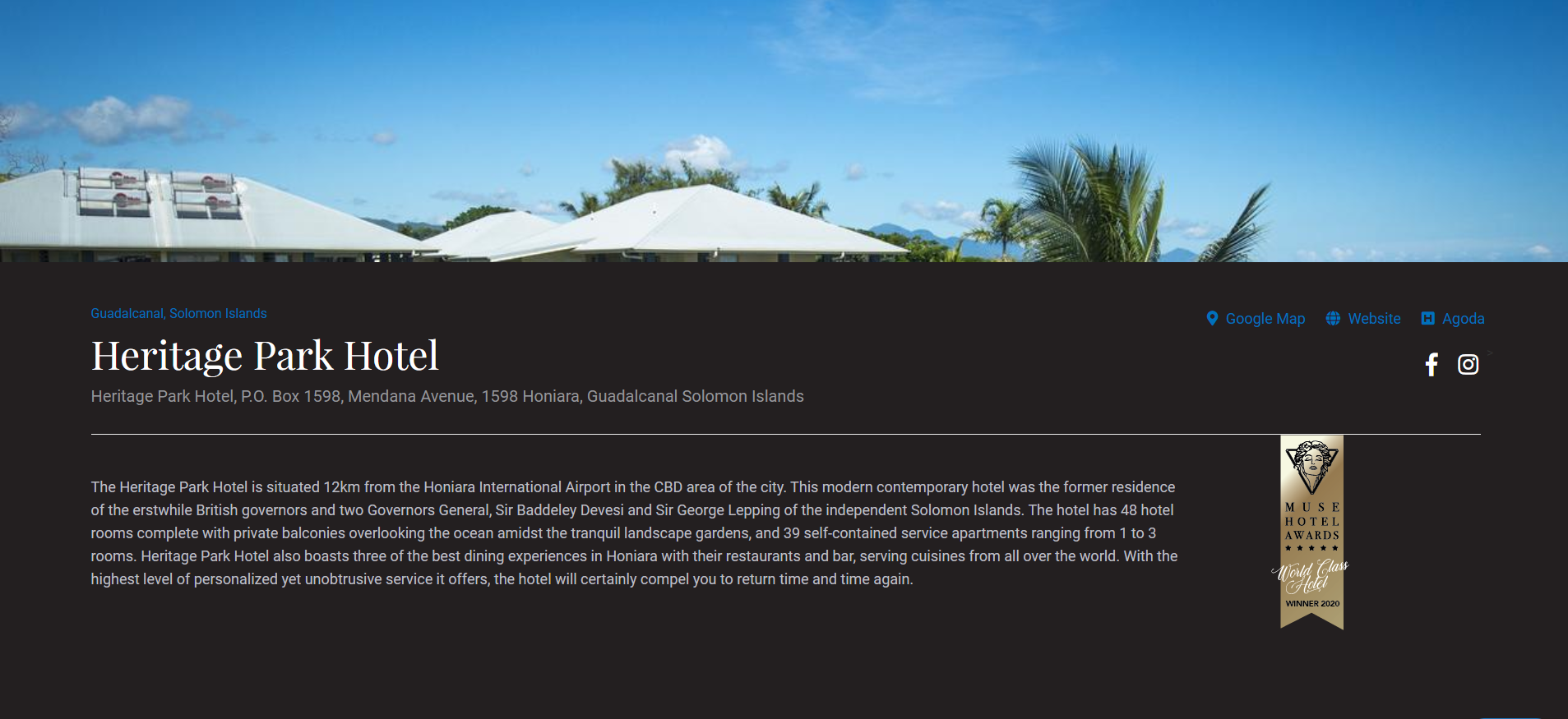 Here's what our guests have to say
I stayed here for a few days in advance of my dive trip aboard the Bilikiki live aboard, in order to do the WW II tours. People were super nice, room was...
Dallas
Solomon islands was one my dreams.My stay in this hotel made my dream sweeter.First I'd like to thank the staff of the hotel.Very polite and the most...
Kamari, Greece
We lived here for over 2 years in a fabulous 2 bedroom, 2 bathroom apartment! I cannot say enough how wonderful it was. The staff were all just amazing, the...
Angela
On the 1st of Nov we arrived in Honiara by cruise ship for our wedding at the Heritage Park Hotel. The wedding was a month in the planning. From the initial...
Andrew
Has a history behind this magnificent hotel, surrounded by sightseeing places like the gallery if you an artist, craft market if you want to buy souvenirs,...
Tema
READ MORE