Na'hona
One half of a large function space, this room can accommodate various group sizes.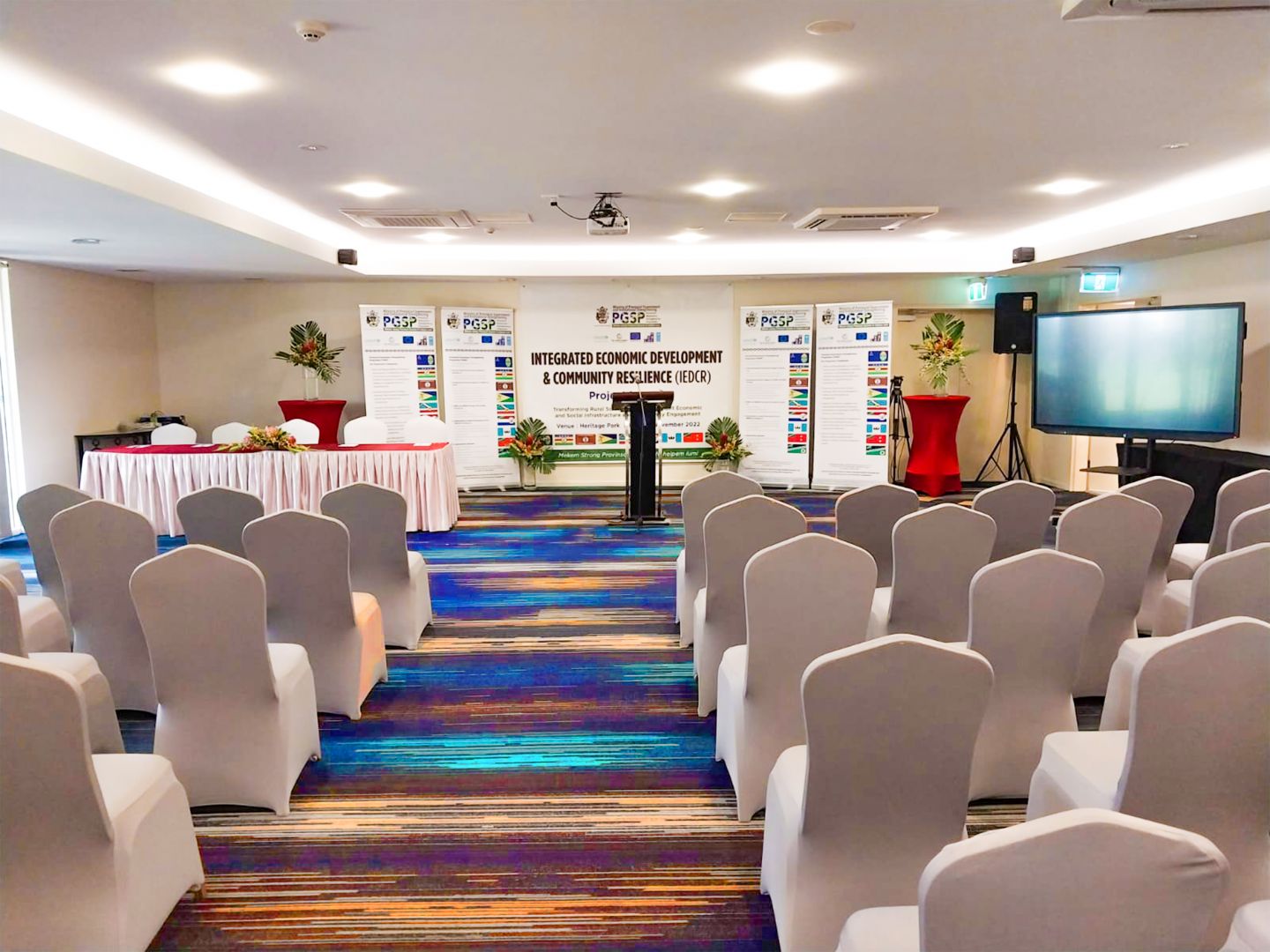 Enquiry now
Fill out our enquiry form and we will get back to you with a quote!
Here's what our guests have to say
Has a history behind this magnificent hotel, surrounded by sightseeing places like the gallery if you an artist, craft market if you want to buy souvenirs,...
Tema
A real pleasure and relaxing time. Will love to come back again.
Hon. Sprent Dabwido
On the 1st of Nov we arrived in Honiara by cruise ship for our wedding at the Heritage Park Hotel. The wedding was a month in the planning. From the initial...
Andrew
I stayed here for a few days in advance of my dive trip aboard the Bilikiki live aboard, in order to do the WW II tours. People were super nice, room was...
Dallas
The Heritage Park is an excellent location, right on the water front with great views and walking distance to many of the key locations around central...
Ron
READ MORE